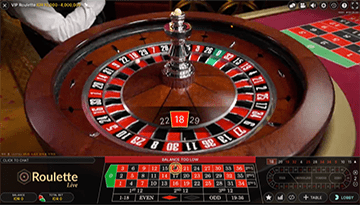 Lightning Roulette
Each round will have 1 to 5 lighting numbers will be struck by lightning and the pay-up is up to 50x - 500x. And also there will be a Racetrack to cover more straight up bets.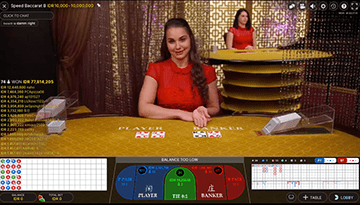 Baccarat
Baccarat is a very popular game in the online casinos. It is a simple and easy to understand gambling game if you follow the instructions of this game, you only need to place a bet on the Player or Banker or Tie before the game starts.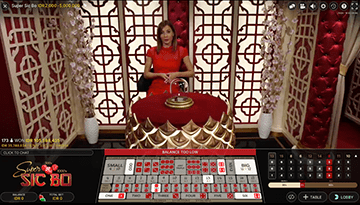 SicBo
SicBo is a game that uses 3 dices as the medium . The dice will then be shuffled in a container by the dealer and you will only need to predict the dice that comes out. Whether it is small, large, or other combinations have different prize payments. This is currently unavailable yet but it will be coming soon to Pretty Gaming.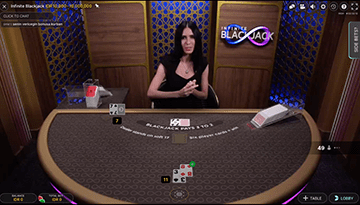 Infinite Black Jack
In Infinite Black Jack there will an unlimited number of players that can play on the same seat. Same rules as other BlackJack tables, but with an extra chance to win the 'Six Card Charlie' rule.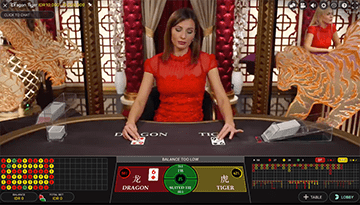 Dragon Tiger
Dragon Tiger is an online casino game that is very simple and easy to understand. You simply just have to place a bet on the Dragon or Tiger, the winner is seen from the value of the highest card dealt. Only one card is dealt by the dealer.